How to use LinkedIn Advanced Search?
Last Updated Jan 11, 2022
The task of finding and transacting with leads has never been easier. A simple click will bring you a list of qualified prospects that you can easily reach out to in seconds — all thanks to the digital world's largest professional network LinkedIn.
But how can you find the best leads on such a vast platform? Let's explore Advanced Search.
What is LinkedIn Advanced Search?
Also called "Premium Search", LInkedIn Advanced Search is a set of search filters available for users who subscribed to Sales Navigator or Recruiter.
Here's a helpful guide with common questions on LinkedIn advanced search.
LinkedIn Advanced Search vs. Basic Search
There's quite a number of differences between advanced and basic search, but the top four are the following:
Basic search allows you to view 1st and 2nd degree connections, while Advanced Search gives you access to 1st, 2nd, and 3rd degree connections.
You can save unlimited searches on Recruiter and Sales Navigator (Basic search doesn't allow this yet).
Advanced Search offers more filters for narrowing your results.
Basic search limits profile views per day. Advanced Search has nearly unlimited total profile views.
Some of Advanced Search's notable filters include title, industry, company headcount, seniority level, geography, keywords, and functions. These are excellent capabilities for identifying better leads and tapping the right inboxes. By the way, we have a complete guide to writing connection requests if you need a hand!
Can you search anonymously on linkedin?
Whether you're using basic or advanced search, you can toggle your Private Mode so you don't appear in a person's Who's Viewed your Profile. You'll only display as "LinkedIn Member – This person is viewing profiles in private mode."
You also have the option to choose semi-private mode, which will still show your job title, company, school, and industry.
However, for both private and semi-private mode, you won't have access to the list of people who have viewed your profile as well. This feature is only available for those with Premium accounts.
To enable private browsing, go to the Settings & Privacy section of your LinkedIn homepage. Click on Visibility and change your Profile Viewing options.
How do I filter Linkedin?
On the upper menu of LinkedIn Search, you'll find tons of options to filter based on connections, location, and current company.
Here's how to filter when you're on desktop:
Step 1: Enter your keywords in the search bar & run the search.
Step 2: On the search results page, click the category you want to search within.
Step 3: If you want to filter by location, click the Locations section and enter the area, city, or country in the pop-up window. You can add multiple locations in the same search.
Step 4: Click apply and LinkedIn will start generating your results.
Does LinkedIn support boolean search?
Boolean Search is another of LinkedIn's impressive features for lead generation. Combining keywords and operators can bring specific results to help you narrow down your results. 
If you need to generate a Boolean String in seconds, try our Boolean String Generator available online for free!
But if you'd rather learn the ropes behind AND, NOT, OR, and many other Boolean logic, check out our comprehensive article on the topic.
At LinkedProspect, we're always excited to share resources. Click away for tips, tricks, and everything in between.
For marketers, we have a helpful guide on optimizing your LinkedIn profile. If you want to make your life easier, you'll want to check out our comprehensive list of LinkedIn automation tools here and here too.

Is content your thing? Here's how you can make the most out of LinkedIn sponsored content.
(Visited 652 times, 1 visits today)
LinkedIn Message Checklist To Boost Sales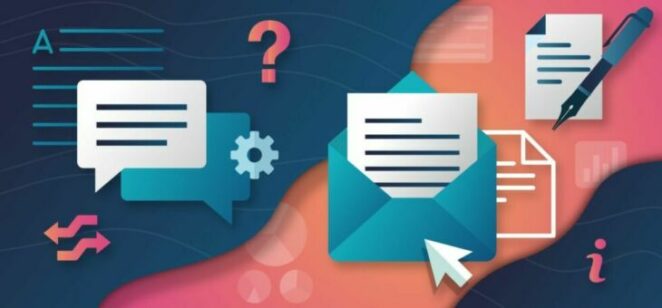 LinkedIn Message Checklist To Boost Sales