A LinkedIn automation tool is a software or web-based application that automates various actions on LinkedIn, such as sending connection requests, sending LinkedIn messages, endorsing skills, and more. It's connected directly to a person's LinkedIn account, and can save time and effort for those who use the platform for networking or marketing purposes.

See how it actually works
By automating repetitive tasks through LinkedIn message automation, users can focus on more important tasks that require personal attention.
LinkedIn automation tools work by performing actions on behalf of LinkedIn users.

"LinkedProspect has been a life-changer for me. Thanks to their system, I have grown my business by 300% in one year, targeting the right people with the right messages. The platform is very user-friendly and their customer service outstanding. I highly recommend them for anyone looking to grow their B2B business online."
Catherine Oaks
Sliice Marketing

"For the past 10 years, my agency has been figuring out ways to get the attention of qualified prospects through email. We've tried numerous methods and had numerous starts and stops with LinkedIn prospecting. It wasn't until I stumbled upon LinkedProspect that everything came together. The tools and services from LinkedProspect have been 10x more effective than our email marketing efforts and immediate ROI for our agency."
Stuart R. Crawford
Ulistic
Why use a LinkedIn Automation Tool?
As marketers and sales teams, we are often required to endure a considerable number of mind-numbing lead-generation tasks.
Instead of manually performing these actions one by one, automation tools can execute them in bulk, significantly reducing the time and effort required. You could be doing others things, but you're stuck with:
Visiting profiles

Sending connection requests

Following up with prospects

Cold messaging
With a LinkedIn Automation Tool, you can focus your energy on more critical activities, such as building relationships and creating meaningful content.
It helps you reach more people.
A LinkedIn Automation Tool can help you find and target users based on specific details like industry, job title, or location.
You get to filter out more profiles that you would have otherwise missed with manual lead generation.
You get to personalise and customise messages easily.
With advanced capabilities, a good LinkedIn Automation Tool can make your messages stand out.
Some features let you connect with prospects on a deeper level by automatically customising messages based on variables like:
Name

Position

Title

Company
Plus, with customisation options, you can segment your audience and send different messages to different folks based on specific criteria or personas. It's all about giving your connections a personalised experience that will increase the chances of getting positive responses and building real connections.
You get access to powerful analytics and Insights.
Picture this: you can track metrics like how many people accept your connection requests, how many actually respond to your messages, and how engaged people are with your posts. This data is pure gold because it shows you how effective your outreach and content strategies are.
A LinkedIn Automation Tool is packed with analytics and insights that give you all the juicy data you need to fine-tune your business decisions.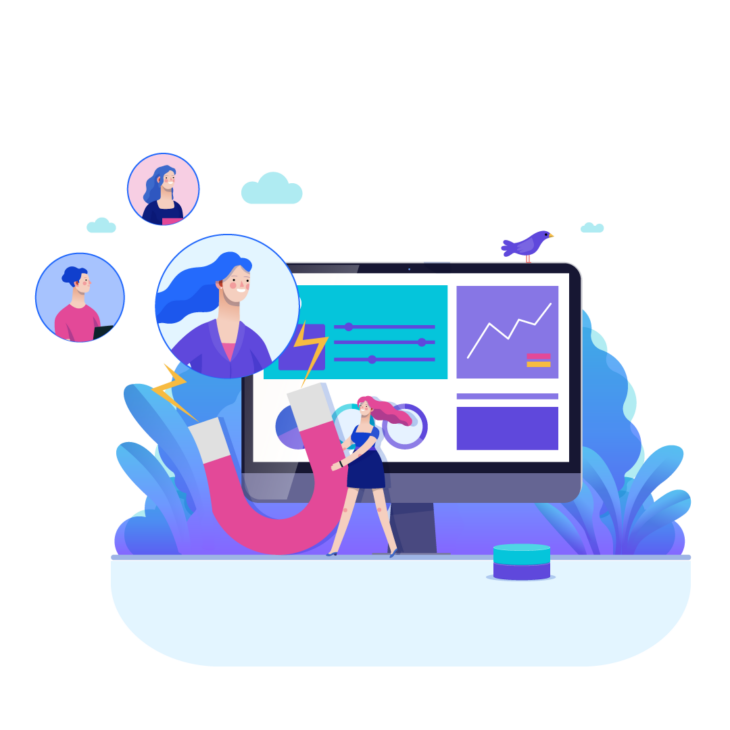 Grow Sales or New Business
2-4 Conversations with new prospects per week adds up and will grow your sales and generate new business opportunities.
Target to the right types of Prospects
Talking to decision makers shortens sales cycles and helps you hit your targets.
A Sales Process that Works
A proven and consistent process that works allows you to scale and grow
Save time with Automation
Automation saves time and resources. Spend more time talking to leads and less time prospecting.

Outstanding and Unbeatable
"A great tool that we use to reach out to sales prospects and generate new business connections. We've launched many campaigns and connected with some big accounts. A huge asset to our sales and marketing efforts and we now use the platform throughout all of our global offices. Support is five star and customer service and team members are always helpful and enjoyable to talk to."
John Hones
CEO, Gorilla EMEA
Choose the plan that's right for you. Try it for free today!
Start your free trial and see how LinkedProspect can help you save time, reach more leads, and close more deals.
Over 5,682+ Businesses

leverage LinkedProspect to flood their pipeline with leads.



See how LinkedIn automation can help you grow your business with a

free trial

.